Bloodless
A downloadable game for macOS
⛩ Bloodless is being developed by Point N' Sheep game studio, scheduled to release for PC in late 2023.
⭐️ Add Bloodless now to your Steam Wishlist!
👺 We're also on Twitter and Instagram, follow us to stay tuned with Bloodless development updates.
*********************************************************************************
ABOUT
The project was born at Ludum Dare 45 game jam in October 2019. We felt really embraced by the Ludum Dare and Itch.io communities, many people encouraged and helped us to improve the concept and polish the prototype, giving us the indication that we could expand that experience into something bigger.
Since then, between some small projects also born in game jams (check our profile), we began to understand our needs and goals as a team, gave ourselves the name Point N 'Sheep, and found the necessary strength to redesign Bloodless into a full game experience, taking inspiration from action-adventure games like Hyper Light Drifter.
TECH-DEMO 2022
The tech demo is an ongoing iteration of a much richer experience we're developing, aiming to illustrate various aspects of our vision of the game; from the retro-modern atmosphere that gives life to the land of Bakugawa (inspired by feudal Japan) to its gameplay that combines fast-paced combat with our signature counter mechanic and a narrative centered on the return of ronin Tomoe to the land of Bakugawa hoping to confront ghosts from her past.
CONTROLS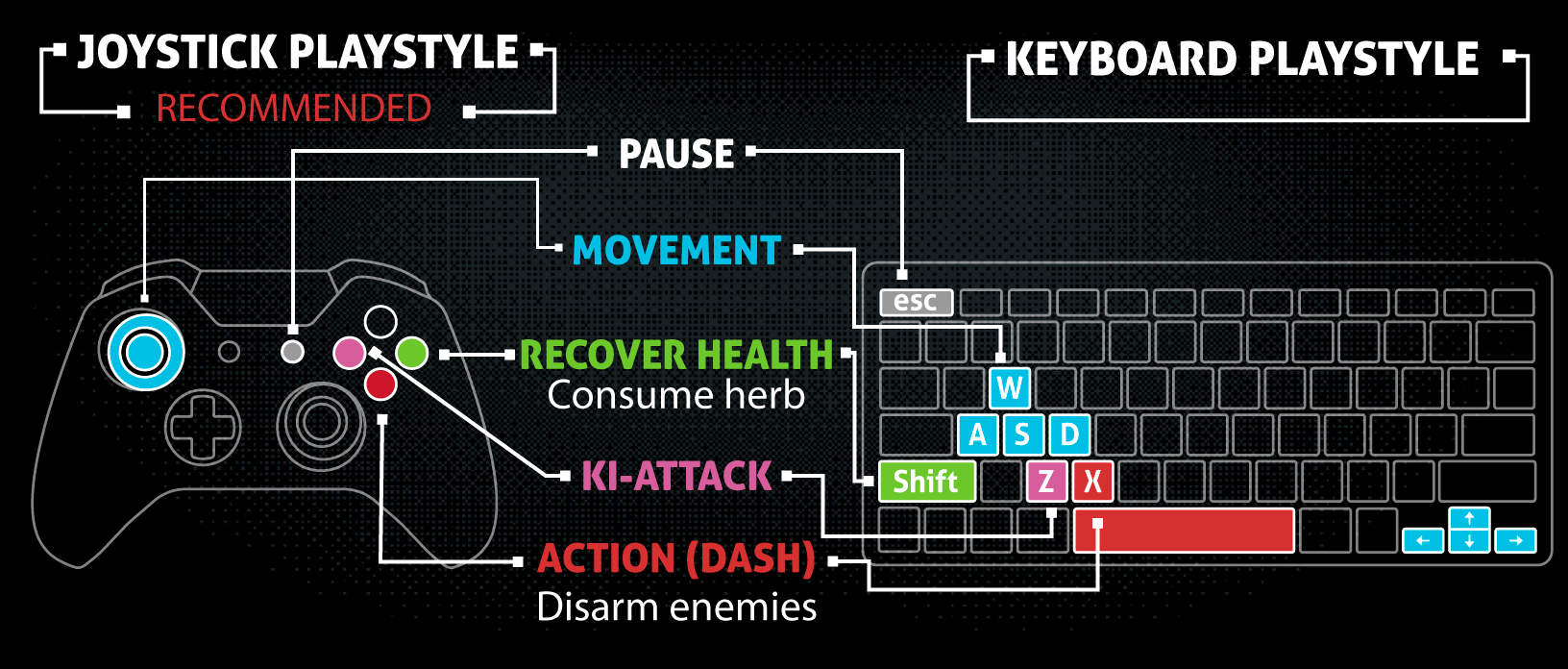 Thank you so much for your support and love. Feel free to use the community section down below to share with us any kind of feedback, whether is an improvement suggestion or a bug report.

Install instructions
1. There are two zip files, one for each OS (Mac or Windows)

Extract the files for the one that matches your OS

For the windows version, click on the .exe to play

The mac version, run by clicking the right mouse button > open
2. This is a Technical Demo, prior to the vertical slice the team is building right now.
If you can play with a JOYSTICK we highly recommend it.
If you run into any blockers/bugs, pause the game (ESC) and return to the previous checkpoint.
3. There's an Arena Mode, accessed through the pause menu (only in the first scene of the game) or after completing the story.
Fight 20 waves of enemies to showcase different combat possibilities.